专辑英文名
: White Mink: Black Cotton, Vol. 3
专辑中文名
: 白水貂:黑棉花
歌手
: Various Artists
别名
: Electro Swing vs Speakeasy Jazz
音乐风格
: 流行
资源格式
: FLAC
版本
: [2 CD]
发行时间
: 2013年12月09日
地区
: 美国
语言
: 英语
简介
: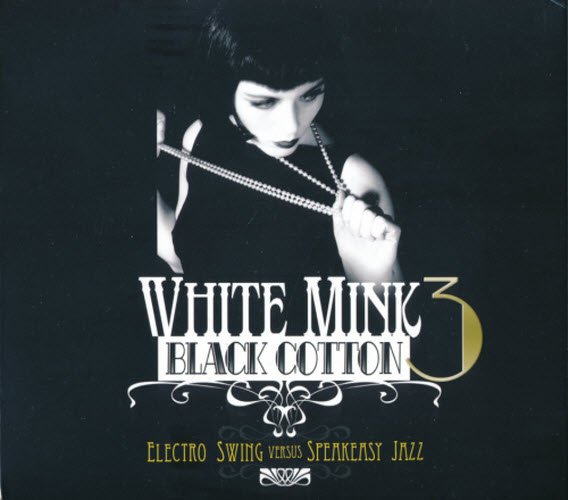 专辑介绍:
很难相信, 白水貂:黑棉花在历经第一和第二卷的辉煌后并没无江郎才尽反而再接再历堆成出新第三卷的专辑; 它包含多个轨道的混搭,提供一些大胆但又不太明显的音乐选择,一个穿过过去的音乐崭新的路线。

It's here at last! The long awaited WHITE MINK : BLACK COTTON (Electro Swing vs Speakeasy Jazz) Vol 3.... the CD that started it all! "Electro Swing's first landmark moment" as Mixmag so prophetically put it.... LISTEN:
We are so proud to return with the third volume in our ground-breaking series of double albums. It may have taken us a while, but we hope it will have been worth the wait; Vol 3 could well be our best yet!
The first CD launched what was at the time, a new genre in the UK and went on to become an album-charting silver disc, attracting phenomenal critical acclaim and a devoted cult-following.
"Sublimely decadent" said Clash;
"Perfect" said The Guardian.
Our launch party in late 2009 inspired a world-wide series of club nights with London's Electro Swing club continuing to this day and our own White Mink nights hosting numerous large-scale stages annually with artists of the calibre of Caravan Palace and Parov Stelar joining us across the UK from Glastonbury to Bestival, Latitude to Larmer Tree, Edinburgh to Brighton. Just have a look at these: www.flickr.com/photos/whitemink/
WHITE MINK vol 3 picks up where we left off and includes another of label boss NICK HOLLYWOOD's impeccably put-together selections. From the down-tempo (and exclusive) opener of KID KASINO's Mink Schmink via more exclusives from SWING REPUBLIC and SQUIRREL NUT ZIPPERS to the more funky-house beats of a lost masterpiece by AARON UND PASCAL... this is quite simply 100% quality. The gold standard.
The album also includes PAROV STELAR Booty Swing, KATZENJAMMER Demon Kitty Rag, INTENDED IMMIGRATION, DJ LARIN, LIONEL HAMPTON remixed, JAZZ, plus less well-known classics from BILLIE HOLIDAY, LIL HARDIN ARMSTRONG, DUKE ELLINGTON, BIX BIDERBECKE, SIDNEY BECHET, ARTIE SHAW, LIL GREEN and a whole lot more...
Various ?– White Mink : Black Cotton, Vol.3 (Electro Swing Versus Speakeasy Jazz)
Genre: Electronic
Style: Breakbeat, Electro
Year: 2013
The sounds and style of the 1920s and 30s turned upside down and smuggled into the 21st century.
"Electro Swing's first landmark moment" - Mixmag
"This really is a new genre, and an exciting one at last" - Time Out, London
"The New Jazz Age is upon us" - The Daily Telegraph
"Freshly Squeezed are world-leaders in putting a modern spin on vintage records" - Mixmag
"Fresh, saucy and a bit exotic" - Rob da Bank, The Telegraph
"Turbo-charged neo-1920's vibes" - Time Out, London
"Sublimely decadent" - Clash
White Mink : Black Cotton (Electro Swing vs Speakeasy Jazz) Vol. 3 is a double CD compilation and download album. As with the previous album-charting, silver-disc'd CDs, side one (White Mink) presents a diverse modern take, while the other side (Black Cotton) is all vintage. It is the latest, long-awaited, instalment in Freshly Squeezed's hugely succesful and highly influencial album series described as "Electro Swing's first landmark moment" by Mixmag. It is this series more than any other that was part of the van-guard of a global zeitgeist and that sets the gold standard for this new genre.
Compiled by label boss, DJ and world-wide radio host, Nick Hollywood, the first CD includes several exclusive tracks including a brand new remix of the Squirrel Nut Zippers, Kid Kasino (feat. Shea Soul) and Swing Republic not available anywhere else. CD 2 features 12 re-mastered classics from the prohibition-era's 78rpm jazz age and is dedicated to the memory of London's late DJ, El Nino.
Since the launch of our first volume, White Mink has become the worlds leading electro swing club event, described as "One hell of a turbo-charged party" (Time Out) and named the 2nd best party in the UK by Mixmag. We have presented numerous sell-out shows by the biggest names in the genre including Parov Stelar and Caravan Palace at venues such as London's O2 Shephards Bush Empire and KOKO with numerous large festival stages hosted from Glastonbury to Latitude, the Edinburugh Fringe to Love Supreme, Bestival to Boomtown.
As the first White Mink album in two years, the anticipation for Vol.3 is greater than ever. We think that this is perhaps the best compilation in the series so far and we hope you'll agree, it has been well worth the wait!
类型: 电子音乐, 音乐
发行日期: 2013年12月09日
? 2013 Freshly Squeezed
Original Release Date: 9 Dec. 2013
Release Date: 9 Dec. 2013
Number of Discs: 2
Label: Freshly Squeezed
Copyright: Freshly Squeezed
Total Length: 1:22:15
Genres: Dance & Electronic Pop
ASIN: B00GUTHSGO
Average Customer Review: 4.8 out of 5 stars
5.0 out of 5 starsFreshly Squeezed Delight!
By Dixie Biscuit! on 16 Dec. 2013
Format: Audio CD
It's hard to believe that after Volumes One and Two of Nick Hollywood's fantastic White Mink/Black Cotton compilations that a third would be able to deliver, but this does. Black Cotton contains an eclectic mix of tracks, some bold choices delivering a less obvious selection of music, one that takes a less well worn route through music of the past. The white mink side offers a similarly diverse range of music, again, not taking the obvious crowd pleasing route. It works. A fabulous collection that will grow on you. I was lucky enough to get my copy at the last White Mink, and haven't stopped playing it since!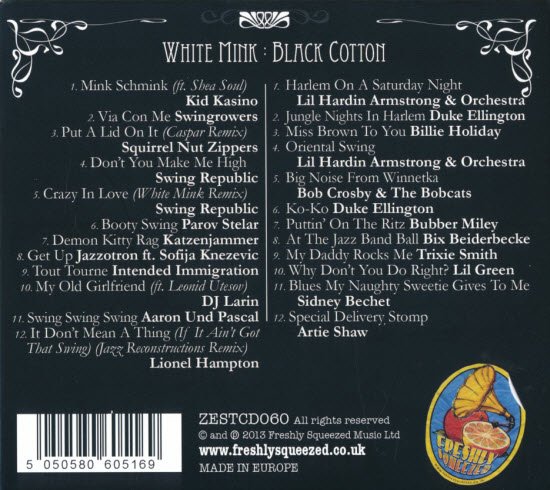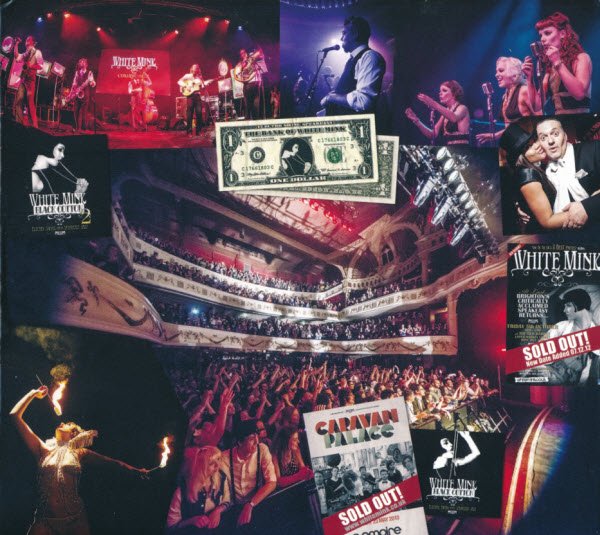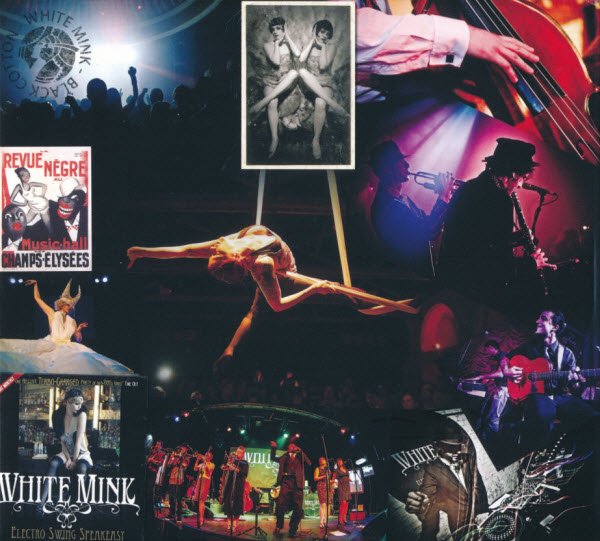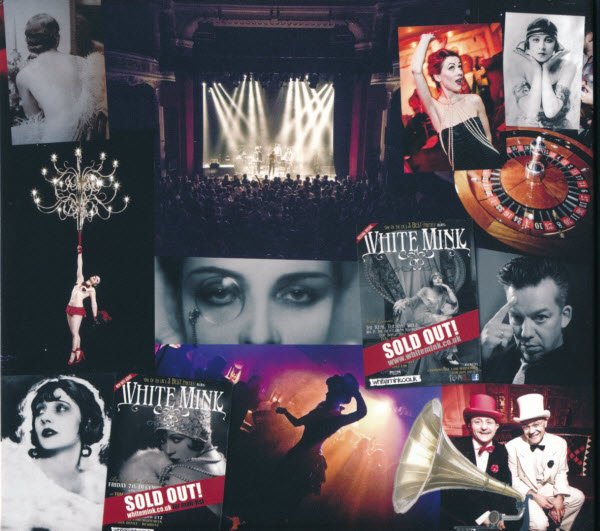 专辑曲目
:
CD 1
01. Kid Kasino - Mink Schmink feat. Shea Soul 02:51
02. Swingrowers - Via Con Me 03:51 video
03. Squirrel Nut Zippers - Put A Lid On It (Caspar Remix) 03:00
04. Swing Republic - Don't You Make Me High 04:27
05. Swing Republic - Crazy In Love (Mink Remix) 03:14
06. Parov Stelar - Booty Swing 03:13
07. Katzenjammer - Demon Kitty Rag 03:58
08. Jazzotron ft. Sofija Knezevic - Get Up 03:43
09. Intended Immigration - Tout Tourne (Swinging Electrons Remix Radio Edit) 03:27
10. DJ Larin - Old Woman (The Girlfriend Remix) 03:35
11. Aaron Und Pascal - Swing Swing Swing 05:17
12. Lionel Hampton - It Don't Mean A Thing (If It Ain't Got That Swing) (Jazz Reconstructions Remix) 04:53
CD 2
01. Lil Hardin Armstrong & Orchestra - Harlem On A Saturday Night 02:41
02. Duke Ellington - Jungle Nights In Harlem 02:56
03. Billie Holiday - Miss Brown To You 03:01
04. Lil Hardin Armstrong & Orchestra - Oriental Swing 02:57
05. Bob Crosby & The Bobcats - Big Noise From Winetka 02:45
06. Duke Ellington - Ko-Ko 02:41
07. Bubber Miley - Puttin' On The Ritz 02:45
08. Bix Beiderbecke - At The Jazz Band Ball 02:49
09. Trixie Smith - My Daddy Rocks Me 02:53
10. Lil Green - Why Don't You Do Right? 02:57
11. Sidney Bechet - Blues My Naughty Sweetie Gives To Me 05:40
12. Artie Shaw - Special Delivery Stomp 02:41